Body Resonance with Yumiko
From February 7th to 11th, by Nicolas Mahnich
Labs are space-times of exploration around collective improvised singing that lead to intensive work. We go through the process of kneading music with our voices, sometimes to contemplate it from global point of view, sometimes to dissect all its concepts and details.
An invitation to enrich our awareness and understanding of music, nourishing our improvs and the way we live them.
Dates: Monday February 7th at 11am to Friday February 11th at 1:30pm
Free, conscious price: no fixed price. You can give or not give anything (or exchange a service or goods), knowing that your presence and enthusiasm are already quite a gift.
Conditions: in spite of the free price, we have to ask for a minimal contribution to cover lodging (dormitory accommodation is included). That amount is 75€ for the whole week, paid in advance, which will also book your spot in the workshop.
Food: The place is equipped with a complete kitchen. The best thing would be to join our food and make cooking teams in shifts to manage everyone's meals, but we can function otherwise, especially for special diets. To get supplies, you can find a grocery store in the village, and supermarkets 15 minutes away by car.
Accommodation: there is room for everyone on site, the practice room will serve as a large dormitory with mattresses on the floor (remember to bring your sheets). If the idea of a dorm doesn't suit you, guest rooms are available on site. Contact ViaYoga directly.
To pre-register or request information, please contact Nicolas by email at:
nicolas.mahnich@tutanota.com
January 7th – 9th, by Urs Stauffer
During this workshop, I will offer a space in which our winter dances may be born. The location is ideal for a residential workshop and invites us to return within ourselves, as well as a opening out to those around us. We will explore simple structures in order to approach our authenticity in movement and share it with our dance partners.
I will mainly draw from my experiences with Anna Halprin, Steve Paxton and Lisa Nelson, three pioneers of improvised dance. with whom I had the privilege to practice for some time. I will also offer tools from BMC (Body-Mind Centering) to refine our presence towards ourselves, others and the environment.
Dates: From Friday January 7th at 2pm to Sunday January 9th at 2pm
Prix: 230 CHF if reserved before December 1st, otherwise 250 CHF
Lodging: The practice space is also a guest house, so it is possible to sleep there on mattresses on the floor. Just bring a sleeping bag / bedding. Price: 25 CHF per night. This includes access to showers, kitchen, garden, cat, etc.
Food: Community kitchen. More details on the facebook page.
For the detailed program, registration and payment, see the facebook page.
November 19th to 21st, by Lisa Tatin
This course is intended for anyone with an interest in the voice, no prerequisites are necessary. It is structured in 3 phases:
Phase 1: Collective warm-up, based on gentle stretching, exercises to become aware of the elements necessary for vocal support (diaphragm, intercostals, jaw in particular) and finally breathing exercises.
Phase 2: Involves warming the voice in a group by associating it with movement. Participants gain confidence and discover their vocal range. In this phase, if the number of participants allows it, I try to be able to hear each person in order to guide them in a personalized way.
Phase 3: During the second day, we try to create improvisational situations with the whole group and I make sure to guide each person in their vocal research in order to find ease and pleasure in the voice and the body.
Dates: From Friday 19 November at 18:00 to Sunday 21 at 18:00.
Price: 250 CHF (233 euros), to be paid in advance if you want to book your spot
Lodging: The workshop space is also a bed and breakfast, so you can sleep on the floor in the yoga room for 25 CHF (23 euros) a night. We provide mats and blankets, but please bring a liner, sheet or sleeping bag. In both cases, you will have access to showers, toilets, kitchen, garden, cat, etc.
Food: Community kitchen. More details on the facebook page.
For the detailed program, registration and payment, see the facebook event.
Yoga & dance therapy with live music
From October 22 to 24 by Mélina and Nouri
Mélina and Nouri will offer us a lively and vibrant weekend full of emotions and sensations where we'll discover different tools to awaken the body and the voice. It is through exploration and practice that we will together create a weekend rich in Teachings, Joy and Sharing. Dance, yoga, music and singing are the keys that open us to the magnificent reality that we deserve to experience! To listen to ourselves and to what resonates within in order to live in harmony with the universe, that's the plan!
Dates: From Friday, October 22 at 7pm to Sunday, October 24 at 4pm.
Price: 250 chf (233 euros) for all 3 days.
Lodging: The workshop space is also a bed and breakfast, so you can sleep on the floor in the yoga room for 25 CHF (23 euros) a night. We provide mats and blankets, but please bring a liner, sheet or sleeping bag. In both cases, you will have access to showers, toilets, kitchen, garden, cat, etc.
Food: Community kitchen. More details on the facebook page.
Language: This workshop will be in French, but if you need we can translate for you in real time
For the detailed program, registration and payment, see the facebook event.
Mélina
In harmony with nature, I was introduced to meditation, yoga and body awareness at a very young age. I'm passionate about the human being, the universe and creative expression. At the age of 18, I started creating humanitarian projects and what I call "education in consciousness" through my Association ARTpente le Monde to help children in different countries.
I lived in Auroville as an art therapist and emotional educator with Tamil children for 2 years. There, I was able to refine my research, my understanding and receive teachings that are very precious to me. Today, as a nomad, I continue my research in somatics through dance, movement therapy, the study of body mind centering (BMC) and voice…
Nouri
is an artist with joy of living and overflowing light. He has been exploring the sacred fields of Yoga, Meditation and Intuitive Chanting since he was 17 years old. For 10 years he has been developing tools to appropriate these practices and make them a unique art that resonates with his being. Inspired by living arts from all over the world, he has the vocation today to transmit to us what for him is "a blessing": the keys to awakening.
Bhakti Yoga with Yogi Maheshwar
Weekend from July 16th to 18th 2021
Hatha and Bhakti Yoga
In this one-weekend workshop led by renowned Yogi Maheshwar, we will combine sitting in silence, devotional chanting, the practice of Khecari Mudra, and the pillars of yoga – Asana, Pranayama, and Dharana.
Shiva Temple
The Sunday ceremony will include the practice of lingastakam – devotional singing – as well as establishing a Shiva temple. A black volcanic stone symbolizing the Shiva lingam will be set in the ground, along with chanting, offerings to the Yoni-Lingam and planting a trident.
"I am no Master! I can't fully understand the inner world of an aspirant, to judge the quality of their meditation in order to accompany them to yoga – Union with the Divine. I am above all a Servant, the motor of my sadhana is to Serve Life, to Serve my Master"
Friday July 16th, late afternoon: welcoming the participants, meal, introduction and moment of Silence.
Saturday, 5 am to 10 am: Morning practices, sitting in silence and devotional chanting.
10:30 am to 3 pm: Hatha Yoga (Asana, Pranayama, Dharana)
3 pm to 7 pm: Yogic sharing (Khecari Mudra) and lingastakam (devotional chanting dedicated to Shiva that we will practice in preparation for the Sunday ceremony).
Sunday, 5 am to 2 pm: silent sitting, lingastakam practice, and establishing the Shiva temple
Pricing: The workshop can be paid by units in case you can't attend the whole event.
Friday: 30 chf
Saturday: 70 chf per unit (total of 3 units)
Sunday: one continuous unit for 140 chf
Whole workshop: 300 chf
To secure your spot, please make a prepayment of 70 chf on the Viayoga payment portal (secured by Paypal). Refundable up to two weeks before the course. For old fashion bank-transfer, please contact us.
If you have financial difficulties, contact us and we can figure something out.
Lodging: 25 chf per night in the yoga room with showers available. Mattresses, cushions and blankets are provided, but please bring your own liner or sheet.
Food: The formula is flexible, and free of charge. Just bring whatever you want in terms ingredients to cook with, share and eat together. The kitchen and dishes are available for all, and Viayoga provides tea for free. Please note that for the whole weekend, we're only planning 3 real meals: Friday night, Saturday night, and Sunday in the early afternoon.
3 lessons in December and January (online, open price)
This is a series of 3 online lessons on Taoism, specifically the Yi Jing (the Book of Changes), which are on December 5th, January 17th and January 30th. They are 2 hours-long each, accessible from anywhere and for anyone, at open price.
The teacher is Laurent Rochat from St-Cergue. Unfortunately, they are in French only and are quite heavy on theory. Here's the link to the French description and info. For any questions, contact  viattejoseph@gmail.com
January 12th to 13th, 2021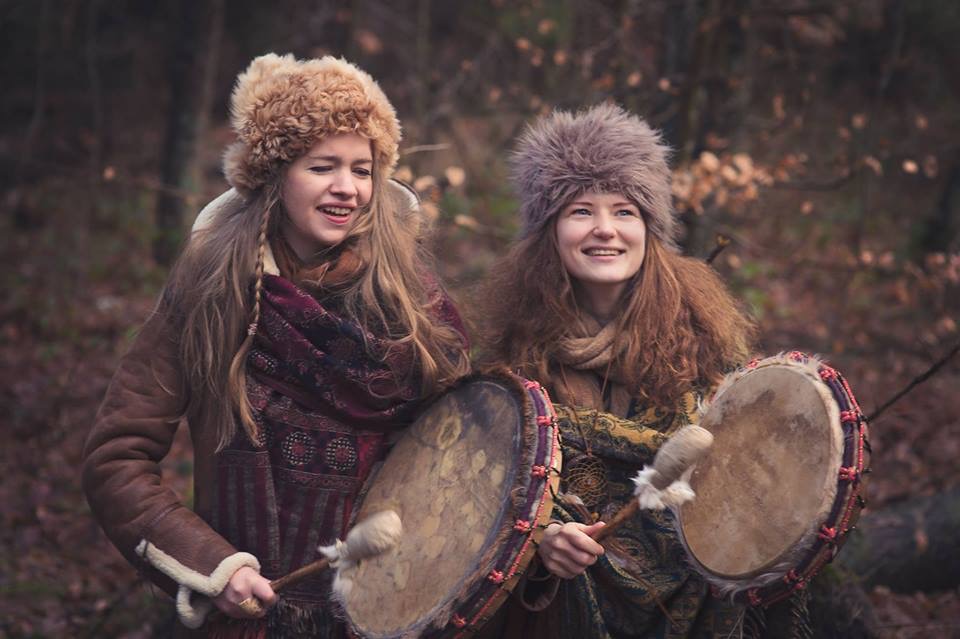 Laboratorium Pieśni (which means singing laboratory in Polish) is a group of seven female singers from Poland created in 2013. Through traditional and polyphonic singing, they perform songs from all over the world, but mainly from Eastern Europe.
Beyond simple musical performance, Laboratorium Pieśni awakens the wild and sacred being within us. Their songs are songs of the soul, which allow one to reconnect to one's deep, wild, sacred nature.
During this weekend, we will approach traditional songs through various methods of working with the voice, the breath and the body. This workshop is an opportunity to give oneself a space for creativity and to reconnect with one's voice and to experiment with polyphonic singing. It is open to anyone who wishes to develop their vocal expression, learn to use their voice as a working tool, who wishes to have a vocal experience using traditional polyphonic songs, or who wants to find their inner voice. No previous experience is necessary. A concert in the form of sound relaxation is also offered during the evening.
December workshops with Charlotte de Perrot
Four workshops from december 5th to 27th
December 5 to 6: Exploration workshops
We will work on internal and external exploration, with tools like the body, voice, drawing, painting, writing, sculpture …
December 12 to 13: Meeting with our voice
We will work on exploring, expressing and playing with our own voice, revealing our deeper being.
December 20: A Sunday for the sacred feminine
A day dedicated to celebrating our deep femininity and all that it represents through creation, song, dance, understanding our lunar cycles, our link to the moon!
December 26 to 27: Approaching the body
We will work with our body. Through various experiences such as body drawing, living model, dance, movement, we will explore the body in all that it represents. Without obligation, we will also approach nudity.
Lodging: The practice space is also a guest house, so you can sleep on floor mattresses. Just bring your own sleeping bag / sheets. The price is 20 chf per night (18 euros), which includes showers, kitchen, garden, cat, etc. Or you can reserve a private room in our guest house, priced at 80 chf per night (75 euros).
To apply, call Charlotte at +41 79 489 72 11. You can also check out her website at www.charlottedeperrot.com
Limits of the Body, limits of the Mind
November 22nd 2020, online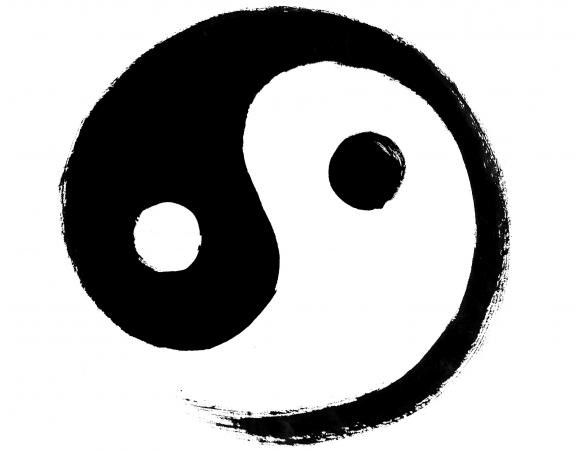 A live-streamed workshop on incarnating Taoist teachings, by Laurent Rochat.
The session will include an interactive conference on Taoism, physical exercises, consciousness observation, practical work, and guided meditation.
Language: French
Date: November 22nd 2020, 9:30am – 10:45pm
Pricing: Free price!
To sign up: follow this link and you will receive your personal e-ticket.