Drop by, say hello,
say goodbye
For questions, comments, suggestions, or a cup of tea, here's how to reach us
By train: take the underground stairs in the Nyon train station. The little red train leaves every 30 minutes and the stop for Saint-Cergue is clearly shown. When you get off the train, turn left, follow the tracks for less than a minute and then cross the railway. Stay along this road (Route d'Arzier) for 800 meters, and after this short 10-minute walk you will see the Viayoga sign on your left.
By car, there's a direct road up the mountain from Nyon to Saint-Cergue with quite a few scenic photo opportunities. Saint-Cergue is clearly mentioned on the road signs leaving Nyon, and once you get to the Saint-Cergue village center, go straight through the roundabout and you will see our sign within a few minutes.
On foot, for backpack junkies: you can walk directly from Nyon up the mountain on a foresty path that will make for a pleasant 2-hour trek.
Centre Viayoga
Chemin des Perce-Neige 4
1264 Saint-Cergue
Switzerland

The Team
Iva Viatte is at the heart of the Viayoga projet, which started with a dream: build a home in Saint-Cergue that would seamlessly mix spirituality, hospitality, and Swiss cows. After 13 years of ripening, the center is now sweet and fragrant, going beyond even our expectations. How lucky are we to live in this culture hub that sees spiritual, physical, musical activities, and faces from the whole world.
"All great projects start with a dream. Stop wasting time and go to bed!"
Joseph Viatte is in love with juggling and dance, a world he discovered at the age of 16, quickly finding a passion for tai chi, improvised dance, singing and meditation.
In December 2021 his life took a turn, radically free, creative, and etheric. He was in the volcanic islands of the Canaries, on tour for a juggling show. A few days before the show, in the midst of exploring Mother Nature, he went swimming in the ocean and his adventure turned out longer than expected.
It's no departure, it's a continuum – a sequel to his marvelous path of consciousness, art, exploration, passion for meditation and the present moment. What we call Life is not limited to a heartbeat and a bodily structure.
He's doing well by the way and we stay in touch. To honor his fortunate time amongst us, let's meditate like him, meditate with him. And if you want, have a look at his projects: here are his YouTube channel and website.
jOnas Viatte plays and teaches music for all ages. Singing improv, Didgeridoo, percussions, and musical awakening. He also organizes CircleSongs, creative circles of free expression through song and voice.
His approach emphasizes present-moment awareness and intuition. Music is a shared experience, both joyful and healing: the art of listening to eachother and listening to oneself.
Find him on his Youtube channel or website, NomadApe.com
Ben Viatte lives between India and Switzerland, ever since a 4-year walking pilgrimage from Europe to the Himalayas.
He goes around flailing a white flag and peace is his only message. For him, meditation is peace into practice. Meditation puts an end to all problems: they are all born within and there they can all be solved. Ommm.
He's certified in Taichi but really loves all forms of meditation, from Tao and Chinese Martial Arts, to Buddhism, Yoga, and Indian Dharma.
Besides that he sings, he dances, he loves, he makes the beds in Viayoga, he makes the website, he becomes a wandering monk when he feels like it, he makes peace, and he's kind of almost an author. You can check out his book, his Youtube channel, or his website thehermitcrab.org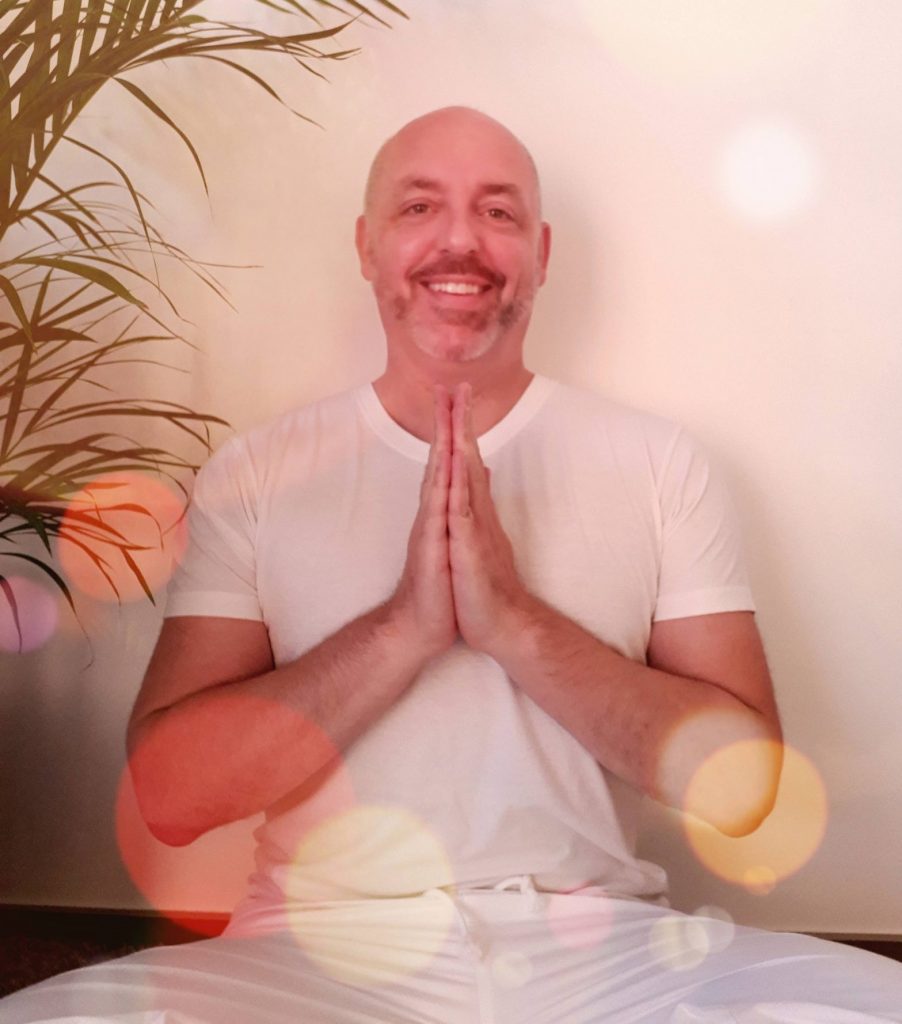 Philippe Lognoul is trained in tantra-ayurveda-tao massage (somananda.org). He also teaches Aware Parenting (awareparenting.com) and practices Humanistic Communication (ecoledesparents.be).
The skills he developed during 20 years include free expression and emotional companionship, working on the body and its feelings, which makes an invaluable addition to his practice of tantric massage. Philippe also organizes one-on-one lessons, and workshops for couples and groups in tantra-ayurveda-tao massage, as well as tantric meditation and yoga sessions.
Get in touch at:
+41 78 6980048 (Switzerland)
+32 496 799 881 (European Union)
Messenger and WhatsApp
info@the-dancing-shiva.ch
www.the-dancing-shiva.ch
Ilaria is a yogini deep down in her soul. She discovered yoga as a child and started practicing sun salutations and yoga nidra as a teenager. Later on, life gave gave her the opportunity to deepen her practice in London and then Geneva, where she decided to follow a 4-year long teacher training at Yoga7. She qualified as a Yoga Switzerland teacher in 2016.
Ilaria is a mom of 3 kids and yoga allowed her to live her pregnancies in a conscious way and fall in love with the power of feminine energy. The yogic philosophy of tantra has a profound imprint on her yoga practice and alongside traditional hatha yoga, she is deeply inspired by meditation on chakras and the elements. She offers hatha yoga classes suitable for all levels. In her classes, she strives to find a balance between effort and relaxation and loves incorporating all aspects of hatha yoga, including breathing exercises, mantras, yoga nidra and meditation.
Get in touch at:
+41 76 607 98 35
info@ila.yoga